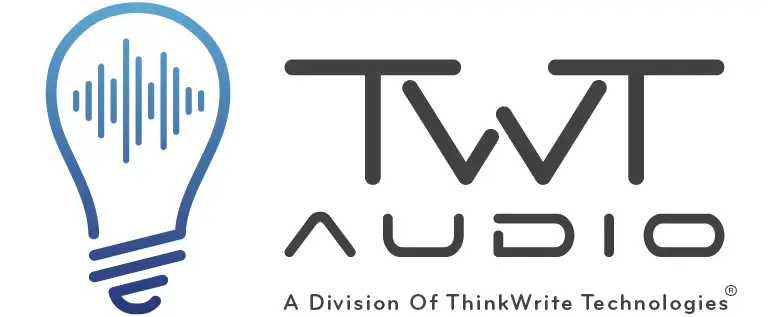 We all know that there are many choices out there when it comes to the headphone market, but few companies try to be as customizable as possible or try to balance affordability with high-quality audio. You're usually going to get quality sound with a decent design and a high price tag, or an affordable price with stale audio and LED lights to distract you from its flaws. TWT Audio wants to change up the formula with their current line of headphones.
Modularized parts are one of the key focuses for this line. Detachable ear cups, not just the cousin mind you, are available across the board. They have different styles of earcups, different colors, and earcups made of materials designed to deal with moisture from working out. This can especially appeal to gamers and streamers who are also fitness buffs. You'd have the ability to move from your streaming rig right to your workout area and swap to your sweat-resistant ear cups for a worry-free workout stream.
The audio cable is also modularized. The input device is swappable: you can go from a USB-C connection to a USB-A connection to a 3.5mm connection or even a 1/4 inch connection into an amplifier if you wanted. Seems to be just a quick screw removal from under the ear cup, and simply swapping the part and you're good to go. TWT Audio is making sure that the customization aspect is as easy as possible.
Audio Quality is an aspect they want to emphasize in their gaming model, the Victory 250XG model. Not seen in the interview, I got a good demonstration with a Fortnite match. Projectile paths, sounds of vehicles, and footsteps were all coming from their precise directions. Along with that, the proper volume of sounds depending on their proximity to your character. Sounds were crisp and clear and it's hard to believe how close these headphones come to the higher-end, more expensive headphones on the market.
Comfort level is always important and these do not fall short of other quality headphones. The ear cups are cushioned as well as the band over your head. It's adjustable enough to fit over my large head and hair. Many headphones in the affordability classes cut costs in these areas in particular, so I think it's important to note that TWT Audio seems to have found a sweet spot with these products.
Notable aspects of each model: the Victory 250XG gaming headset has an omnidirectional "silicon flex" mic, come with mesh ear cups and the ear cups' angle can be adjusted for comfort options. The Revo headset has the boom-lift activated mute feature and stealth release changeable cable and ear customization options. Ultra Durable Pro doesn't have the customization options but it has the same functionality and audio quality that TWT Audio is becoming known for. Lastly, the Ultra Ergo is perfect for your work-at-home or office settings.
TWT Audio is taking the market by storm and with their plans for partnerships with educational programs and esports organizations, I'm sure this will be a brand for many to know and love. The 4 product names I mentioned above are all currently available on Amazon via the links below. Also, the Audiophile and Gaming Pro headsets should be available sometime in the near future.
The current line of headphones are available now: The Victory 250XG retail for $39.99, the Ultra Durable Pro retail for $31.99, and the Ultra Ergo retail for $20.99. There is also the REVO headsets run $36.99 and are available for volume purchase.
Interview by Allante Sparks of PLuGHiTz Live Special Events.
Podcast: Play in new window | Download
Subscribe: Apple Podcasts | RSS | More