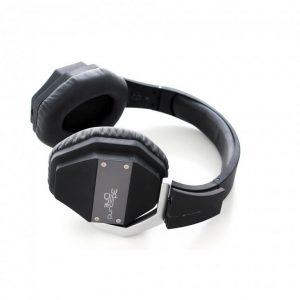 3D Sound Labs is looking to combine state-of-the-art 3D audio sound with the comfort and style of the other name-brand headphones on the market.
The company showed off its 3D Sound One headphones at CES as it tries to reproduce real-life audio into a personal and portable home theater. The headphones combine surround-sound quality with 9 axis motion sensors that lock the audio into position — centered sound stays centered regardless of movement. 3D Sound Labs is hoping this provides the ultimate real-life audio experience to media ranging from movies to gaming to virtual reality. The headphones are bluetooth smart and charge through a USB port.
3D Sound One headphones are available for purchase at their website and retail for $299.
Sponsored by:
Declare war on crappy earbuds and treat yourself to a better headphone experience with new Monster headphones.
Welcome to the Eureka! Factory, where great programs, projects, events and creative spaces and places happen!
Follow TPN on Twitter: Techpodcasts; Facebook: TPNTV; Google+: TPNTV
Interview by Scott Ertz of F5 Live: Refreshing Technology

Podcast: Play in new window | Download
Subscribe: Apple Podcasts | RSS | More