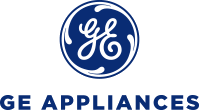 Anyone who has tried to do any baking or any kind of food preparation for that matter knows that it is a complicated process. Baking, especially, is a science, and everything has to be precise and well-timed or the results could be disastrous, costly, or even a mess. When Grandma was in the kitchen, she seemed like a professional, with all the skills and time to do what was needed to make a seemingly hard job look effortless. While our time today is much more limited, we are lucky that GE has released the GE Profile Smart Mixer to make our lives easier and time in the kitchen much more pleasant and productive.
About the GE Profile Smart Mixer
This mixer, the GE Profile Smart Mixer, would have your grandmother doing her favorite happy dance! It is intelligent, innovative, and foolproof for mistakes. Gone are the floppy meringues, or limp whipped cream, and the under-beaten batters because of the smart features this product has. You don't have to stand there and watch the clock for the correct timing for the proper results.
Why choose the Smart Mixer?
One of the best features of this mixer is the automatic sensor. This smart feature tells the machine when the contents of the bowl have changed resistance, meaning it is getting close to the finished time. You simply have to download the smart app to any modern Android or iOS device, such as phones, tablets, etc. This feature is especially helpful if there are children demanding your attention and distracting you. It can also be of help if you are producing a large batch and need to work on more than one step at a time. It will bring out the inner baker or chef in you!
It is especially helpful that there are several attachments that come with it. There is a redesigned whisk that's very effective, a spade for proper mixing, and a dough hook that will make getting through even the stickiest dough a breeze. It is all completely dishwasher-safe, except of course for the base itself! The unit features an easy lift and lock loading for these attachments, an improvement over the standard loading.
There is also an integrated scale for totally accurate measurements so there is no guessing or estimating. Another innovative feature is the guided recipes that interface with it to help you as you go along. This includes measuring and timing so that your results equal the results found in their kitchens. This takes away a lot of the stress that novice bakers feel when trying to produce professional results in their home kitchens, thereby helping them to become better chefs or bakers.
The GE Profile Smart Mixer is now available from Crate & Barrel and retails for $999. It's important to note that, since the product went up for pre-order in December, interest has been high. This means you might have to wait for a couple of weeks before your order will be fulfilled. To learn more about the product you can head to the company's website.
Interview by Allante Sparks of PLuGHiTz Live Special Events.
Podcast: Play in new window | Download
Subscribe: Apple Podcasts | RSS | More