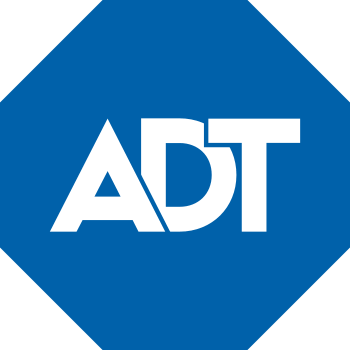 Home security is a top focus for a lot of people. The problem is that creating a safe and secure home can be challenging. You can buy pre-fabbed kits with connected sensors, but you end up locked into their ecosystem, but you're required to monitor and respond to the alerts yourself. The other option is to go with an installed and monitored system, but you're usually locked into their proprietary hardware, so if you ever want to change, you're pretty much out of luck. Luckily, ADT has found an excellent middle-ground for consumers.
Who is ADT?
ADT is one of the biggest names in monitored home security. The company helps people to protect their homes without having to worry about installation, monitoring, or managing a home security system. The biggest advantage of one of the company's systems is that emergency response is 8 times faster when managed by ADT as opposed to other competitors or even self-monitoring.
For those who are interested in their own installation, either for privacy reasons or a DIY spirit, ADT offers self-setup systems. Even if you install a system yourself, you had the ability to use the company's monitoring services to improve peace of mind.
ADT's connected home
In the spirit of self-installation and expanded options, ADT has begun offering connected home options. The company's monitoring system can now be integrated with Google's Nest product line. This means that Nest Cams, Nest Doorbells, Nest Thermostats, and even Nest Wi-Fi can be connected to ADT monitoring. In fact, you can use these connected devices while also having professional setup from the company's installers.
One of the benefits of using consumer smart devices as part of your professional security setup is that you get all of the benefits of a smarthome while also getting all of the benefits of an ADT system. Using the Nest product line means that you can connect to your cameras, thermostat, and more while you are away. So, if someone rings your doorbell, you can see who is at the door even if you are on vacation. But, if there is a problem, an agent is able to respond and call the authorities if needed.
In addition, by using regular consumer hardware, you have the ability to make a change to your setup if needed. A change in life circumstances might mean you need to discontinue active monitoring. In that event, you are able to still access your Nest devices on your own and maintain security for your home on your own. This gives some flexibility in the hardware you have installed, as opposed to being stuck installing hardware that only works with the service provider that installed it. This gives owners more choices and reduces electronic waste in the event of a change.
Summary
ADT's traditional security hardware and Google Nest integration are available for professional and self installation now. For more information about the company's product and service offerings, you can head to their website or call (800) 750-0372.
Interview by Daniele Mendez of The New Product Launchpad.
Podcast: Play in new window | Download
Subscribe: Apple Podcasts | RSS | More