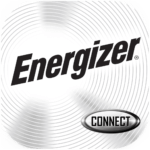 Smart home devices are becoming nearly ubiquitous, but there can often be huge costs involved. The products themselves can be expensive, they can require additional devices, like hubs, or even subscription services. But, one brand that has been ubiquitous for decades itself has taken on the challenge of making connected devices that avoid all of these financial issues: Energizer Connect.
Energizer Connect has a wide variety of connected devices, ranging from indoor lightbulbs, outdoor light fixtures, switchable outlets, and security cameras. In addition, all of the devices are controllable through a single Energizer Connect app. You can set up schedules and smart scenes, make devices respond to one another, and more. This year, the company is expanding its line with some new products in its lineup, particularly in outdoor security.
First up is a smart 1080p HD indoor/outdoor battery camera. This camera features full HD video and is battery-powered, meaning you can install it in places where you might not be able to run a power cable. However, if you are able to power it, you can do that, as well, using the included weatherproof power cable. Inside is a long-lasting battery (this is Energizer after all), which is made to run longer because the camera is able to go into a low power mode when not being fully used. The camera attaches to the base using a strong magnet, so pulling it down to charge is easy.
Next up are the spotlight and dual floodlight offerings. These lights can be used for both home security and general daily usage and entertaining. The floodlight offers an integrated security camera with motion and people detection, as well as activity zones. It also features night vision for general night usage. It also has 2000 lumens of multi-white light available for all uses. There is also a smaller spotlight version, which offers 1000 lumens.
Some of the products are available now, while others are coming soon. To learn more about the product offerings or to make a purchase, head over to the Energizer Connect website.
Interview by Scott Ertz of F5 Live: Refreshing Technology.
Podcast: Play in new window | Download
Subscribe: Apple Podcasts | RSS | More