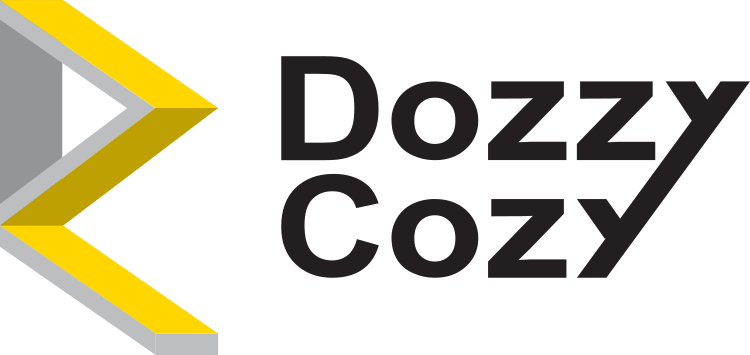 Healthy sleep can be a real challenge. For a lot of people, getting comfortable at night is nearly impossible. This is made even more problematic if you change positions throughout the night. Every time you move, your pillow is suddenly not supportive in the way you need it, especially if you do it while you are still asleep. Fortunately, there is a new pillow – AirCozy by DozzyCozy – that is designed to promote healthy sleeping no matter your position.
What is AirCozy?
AirCozy is a smart adjustable pillow that automatically adjusts its height to suit your sleeping position. It knows when you shift from your back to your side or vice versa, and dynamically adjusts itself so that it is always a comfortable distance from the mattress. Proper head position can improve breathing and reduce stress on your neck, back, and even heart.
AirCozy also has the added benefit of helping you get deep sleep more quickly by improving your body's natural alignment while you sleep. It is designed to provide the perfect pillow height for back sleepers (a fist high) and side sleepers (half a shoulder width), making sure your head, neck, and spine are properly supported.
Not only can AirCozy help improve your sleep posture, but the pillow is also equipped with built-in speakers that can stream white noise, lullabies, and relaxing music to help you drift off faster. If you like to listen to your own music or even TV shows while you fall asleep, you can connect the speaker to your phone or tablet to prevent your sound from disturbing your partner. AirCozy even has an auto shut-off feature so your sleep isn't disturbed by the sound of your music playing all night long.
In addition to improving sleep quality, AirCozy can also help with snoring. The pillow is designed to provide optimal neck support, and this can help reduce snoring. This pillow is the perfect choice for those who share a bed with a partner, as the product's adjustable height allows both you and your partner to sleep comfortably while also reducing snoring volume.
Who is AirCozy for?
AirCozy is for anyone who wants a healthier, better night's rest. It can help improve your sleep posture and reduce snoring while providing the perfect pillow height for back sleepers and side sleepers alike. It is also for people who find themselves with tingling, numbers, or back, neck, or shoulder pain in the morning.
Say goodbye to struggling with uncomfortable pillows and sleepless nights, AirCozy is here to help you get the best possible rest. The pillow can help reduce snoring and keep both you and your partner happy. Enjoy a deep and comfortable sleep every night with AirCozy from DozzyCozy. It is the perfect pillow for anyone who wants to improve their sleep posture, reduce snoring, and get the best night's rest possible.
Summary
AirCozy has everything you need for the perfect night's sleep – no matter your sleeping position. To learn more about AirCozy or any of the other sleep products from DozzyCozy, check out the company's website.
Interview by Marlo Anderson of The Tech Ranch.
Podcast: Play in new window | Download
Subscribe: Apple Podcasts | RSS | More