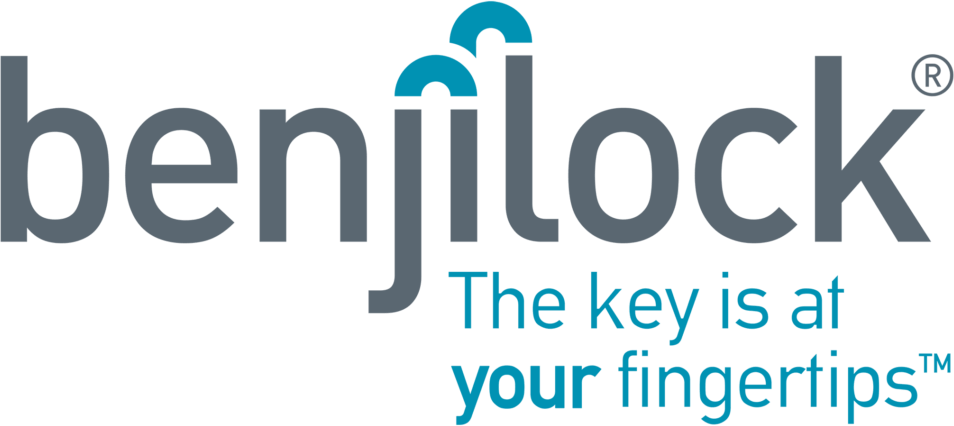 Since we first encountered BenjiLock in Eureka Park in 2017, the company has changed a lot. Those early days were at a tiny booth with a non-functioning prototype. Before we got to see them again, the company had been on Shark Tank and partnered with Mr. Wonderful Kevin O'Leary. O'Leary put together a partnership to help Founder Robbie Cabral bring the product to market with manufacturing, sales, and more. Today, the company is looking at its next phase in life, including helping to support other startups at CES.
What is BenjiLock?
BenjiLock is the world's first biometric padlock with a traditional key. The importance of having a biometric padlock allows you to go to the gym without having to carry anything with you. We've all had a phone fall out of our pocket or had to go look for our keys later on. With the BenjiLock, you can safely leave your items in a locker without having to carry a key.
The importance of having a physical key allows for a backup. Batteries die – and always at inopportune times. With other smart padlocks, if the battery dies, you're possibly out of luck. You'll have to cut the expensive lock off and throw it away. However, with the physical key, you've got a way to open the lock in that situation.
BenjiLock also now offers a wider range of products. The line now includes a biometric deadbolt and biometric bike lock, offering the convenience of unlocking your door or bike without keys. BenjiLock hopes to revolutionize home security, bike safety, and more with its innovative technology. By expanding the ecosystem, more people in more situations can go about their days without the need to carry as many keys.
BenjiLock at CES 2023
This year, the company took a different approach to CES. Rather than having its large blue booth on the show floor, Robbie spent his time helping to bring awareness to other startups exhibiting at the show in Eureka Park. BenjiLock sponsored the startup pitch event on the CTA Stage with Canon, allowing BenjiLock to help new startups get their start by giving them a platform at CES. BenjiLock was able to use its resources and experience from standing out in Eureka Park just six years ago to give back and help other startups get their big break.
This event was in partnership with the CTA Foundation, the non-profit arm of the Consumer Technology Association, the organization that oversees CES. The event was intended to showcase the best startups and entrepreneurs in technology, giving BenjiLock a chance to help out where they originally got started. Their support of the CTA Foundation really shows how far they've come since their first appearance at CES in 2017.
BenjiLock has gone from a small startup with big dreams to an established company ready to give back. The company is continuing to innovate, bringing biometric technology to the masses in a way we've never seen before. Robbie Cabral looks forward to what the future holds as the brand continues to grow and expand their product line. BenjiLock has come a long way since 2017, and with its support of other startups through initiatives like this partnership with the CTA Foundation, the company is setting itself up for even more success in the years to come.
Summary
The entirety of the BenjiLock product line is available now through the company's website, as well as Amazon, Ace Hardware, and more.
Interview by Todd Cochrane of Geek News Central and Scott Ertz of F5 Live: Refreshing Technology.
Podcast: Play in new window | Download
Subscribe: Apple Podcasts | RSS | More