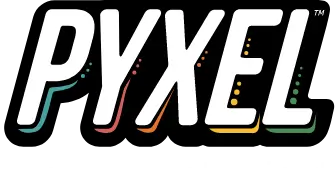 It seems like every time we turn around, someone is talking about education in STEAM – meaning science, technology, engineering, arts, and mathematics (or manufacturing). And, while it is not the right direction for all people, for those who are interested, it can be difficult to find a great way to begin. Much like Goldilocks, some kits are too complicated, and some kits are too simple, but Pyxel from Educational Insights seems to be just right.
What is Pyxel?
Pyxel is a robotic dog that is designed to be a coder's best friend. It is designed to be able to be programmed for various tasks and activities without having to have any experience in hardware. This is a nice change from most other platforms, as they traditionally require you to build something before you can control it. For people who are uninterested in hardware but still want to have the benefit of seeing something in the real world respond to code you've created, this is a truly ideal situation.
There is something special when learning to code when you can write code and see something in the real world change. It doesn't matter if the thing moves, talks, makes noise, or even just blinks – having an effect on the real world creates a level of excitement that pure software just can't create. In fact, for many seasoned software engineers, having an effect on reality can still be really exciting.
How does Pyxel work?
Pyxel is entirely programmed through a web-based portal. All you have to do is connect to your device using a direct Wi-Fi connection and open your browser to the development portal address. This means that you don't have to have a special app installed, a development environment, or anything you don't already have. This is a benefit for teachers in schools who are using computers that are locked down by school IT, as you won't need any special abilities to install anything that doesn't already exist.
Once you're connected, you can use the portal to create code to control your Pyxel. There are two ways to do this – using a block programming environment or through Python, a growing industry standard. If you are familiar with either of these programming environments, then you're able to jump in and get started. If you're new to everything, then you'll want to jump into the tutorials that will help guide you through the process.
The best part is, if you get started using the block environment and want to progress into Python, there's an easy way to do this. Within the system, there is a conversion chart that shows the block name on the left, its result to the bot in the middle, and the equivalent Python code on the right. So, to learn how to make Pyxel do as you wish, this system does have everything you'll need.
Summary
The Pyxel coding dog is available for pre-order now for $125 with a release date of April 24, 2023. To learn more about Pyxel or the company, check out their website.
Interview by Scott Ertz of F5 Live: Refreshing Technology.
Podcast: Play in new window | Download
Subscribe: Apple Podcasts | RSS | More