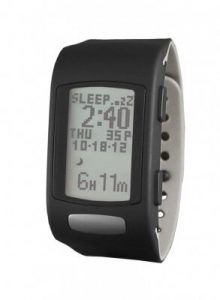 The CES Digital Experience event is one of the most anticipated opportunities to see what is new and notable in consumer electronics. This is true for digital health products as well. Health Tech Weekly host Jamie Davis, the Podmedic stopped by the LifeTrak booth to chat with Leon Wong about what they're up to in creating innovative digital health tools.
We all might be familiar with LifeTrak as the device that reads heart rate for us in many of our high end gym equipment at a fitness center near you. Now they are producing amazing wearable tools that monitor activity, heart rate, sleep quality and more using a low profile wrist watch-like device with an astounding 1 year battery life.
I talked with Leon about their latest offerings ranging in price from $60 up to $120. They are tools meant to be worn and used everyday with features like being waterproof to up to 30 meters deep. The best part is that they are available now from major retailers and online stores. Find more information at LifeTrakUSA.com and check out these health and fitness tools from LifeTrak.
Make sure you follow Jamie's picks and coverage over at HTWeekly.com and the Tech Podcasts Network live CES 2015 coverage over at TPN.tv during the show where our entire CES team will be bringing you the best, the most innovative, and newest tech gadgets to you from the conference! And don't forget to check out his shows for at NursingShow.com, MedicCast.tv, and the brand new Health Tech weekly show at HTWeekly.com.
Podcast: Play in new window | Download
Subscribe: Apple Podcasts | RSS | More