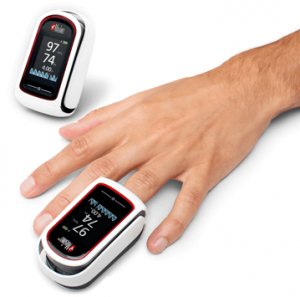 While attending the major CES event known at Digital Experience, Health Tech Weekly host Jamie Davis, the Podmedic stopped by the Masimo booth to chat with U.S. Olympic Silver Medalist Dotsie Bausch. Dotsie uses Masimo's non-invasive pulse and oxygen monitoring technology to help her train as a competitive olympic cyclist.
Masimo has long been known in medical device circles as a leader in oxygen and blood gas monitoring using their light emitting finger and skin sensors. They have moved in to consumer circles recently to provide access through innovative and smartphone connected tools for the home fitness user.
Dotsie shares the way she uses the Masimo devices to monitor her body before, during and after training sessions. You can get these devices now on major online retailers. Find out more information at Masimo.com.
Make sure you follow Jamie's picks and coverage over at HTWeekly.com and the Tech Podcasts Network live CES 2015 coverage over at TPN.tv during the show where our entire CES team will be bringing you the best, the most innovative, and newest tech gadgets to you from the conference! And don't forget to check out his shows for at NursingShow.com, MedicCast.tv, and the brand new Health Tech weekly show at HTWeekly.com.
Podcast: Play in new window | Download
Subscribe: Apple Podcasts | RSS | More