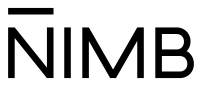 We are unfortunately living in a world where we are not as safe as we once were. We have to be aware of our surroundings all the time. There is a new product out called Nimb designed to alleviate the stress of being out alone at night, walking across a dark campus or being in a deserted parking garage. Nimb is a ring designed to be able to call for emergency help or someone on your pre-existing call list.
The trigger button is cleverly concealed on the base of the ring and,if the person feels threatened, can be pushed for 3 seconds to summon help. If the receiving person has the Nimb app, they can automatically get your location, while someone without the app gets a text message. The ring comes in 2 colors, black and white and the sizes range from 3-12, fitting both men and women.
Following a successful crowdfunding campaign, you can pre-order Nimb in either color for $129.
Interview by Scott Ertz of F5 Live: Refreshing Technology for the Tech Podcast Network.
Sponsored by:
Declare war on crappy earbuds and treat yourself to a better headphone experience with new Monster headphones.
Blast to the future with the Monster Blaster: the boombox reimagined.
Meet the Microsoft Surface family, the most productive devices on the planet.
Follow TPN on Twitter: Techpodcasts; Facebook: TPNTV; Google+: TPNTV
Podcast: Play in new window | Download
Subscribe: Apple Podcasts | RSS | More