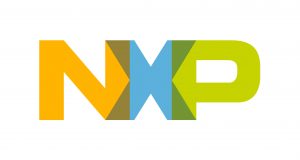 As you probably already know, we are big fans of the Qi wireless power standard. One of the biggest Qi partners is NXP Semiconductors, a company that makes devices connectable.
The company demoed a set of custom Qi-powered devices, and talked about their involvement in the industry. The demo included custom chargers, built directly into a table. They pulsed when nothing was on them and went solid to indicate they were charging a device.
While the demoed charging plates are not for sale, they do show that a plate can be a lot more interesting than what Nokia and others have built. They can compliment, or even enhance, furnishings instead of being generic black plates that sit on top of a desk or table.
In addition, we got to see some retrofitted phones; devices that were not shipped with Qi support, but had it added aftermarket. Some can be done simply, with small adhesive plates that stick to the back, or under a battery cover or case, and plug into the USB port. Others had been opened up, and the insides altered to add native support to the device. This is a hobbyist's dream come true.
Interview by Scott Ertz of F5 Live: Refreshing Technology for the Tech Podcast Network.
Sponsored by:
From laptops and Lumia to Surface and Xbox, get it at the Microsoft Store.
Welcome to the Eureka! Factory, where great programs, projects, events and creative spaces and places happen!
Follow F5 Live: Refreshing Technology on Twitter: PLuGHiTzLive; Facebook: F5 Live; Google+: PLuGHiTz Live
Podcast: Play in new window | Download
Subscribe: Apple Podcasts | RSS | More