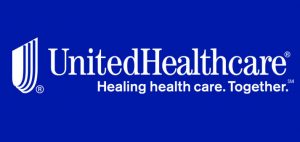 Health Tech Weekly's guest correspondent, Chris Montera from the EMS Garage Podcast brings us this interview from the United Healthcare booth in the Digital Health Pavilion at International CES earlier this month. Tom Paul from United Healthcare talks with Chris about how their customers want to engage with them via digital channels.
Patients want to monitor their health, learn about healthy initiatives and treatment alternatives, and get their insurance information via online and digital channels. Because of this, United Healthcare is involved in numerous initiatives to encourage healthy behaviors and communities through digital means. These include programs like their Dance, Dance, Revolution game programs and contests in community schools and health education programs promoted online.
One new digital initiative they recently announced is "My Easy Book." This new program allows users to look up a healthcare provider, schedule an appointment and pay any fees or copays, all online. Another new program is centered around providing high quality, informative and interesting online education for diabetes patients. The best part is that United Healthcare is providing many of these services to both members and non-members, a clear indicator of their commitment to ongoing community health and wellness. Look for more digital initiatives from this healthcare innovator in the future here at the Tech Podcast Network.
[cessponsor]
Find more segments from the Digital Health Pavilion at CES 2014 both here and at the Health Tech Weekly podcast site with host Jamie Davis, the Podmedic.
Podcast: Play in new window | Download
Subscribe: Apple Podcasts | RSS | More