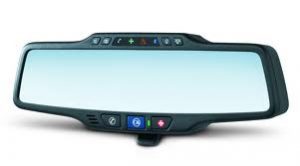 During CES, OnStar made a great announcement. They are now selling an aftermarket OnStar system. The mirror you have seen in all GM cars can now be installed in your Ford, Toyota, Honda or even a Yugo. You can even upgrade your older GM vehicle.
The Aftermarket system will be available at Best Buy and other retailers. They recommend that a certified professional install for maximum safety.
For $299 for the OnStar and installation and $200 / year you can stay safe. I got to even test the system that Friday night as we drove from the Atomic Testing Museum to the Venitian. The system brings a human element even when you are trying to find a destination. Use it as a GPS, information system or emergency outlet.
Interview by Jeffrey Powers of Geekazine
Get your 14 day Free Trial of Audible Gold to start Listening to great Books!
GoDaddy services saves you money! New Customers Save 25% Promo Code CES25.
Podcast: Play in new window | Download
Subscribe: Apple Podcasts | RSS | More