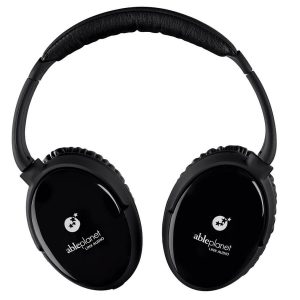 AblePlanet, the winner of over 30 CES Innovations Awards, has created a technology called Linx Audio, which is a technology that passively filters out undesirable noise and reduces distortion. This allows users to hear more of the sounds they want but at a much lower decibel range.
[cessponsor]
From personal amplification systems and noise cancellation headphones to gaming headsets and even extremely affordable solutions, all members of the family can benefit from AblePlanet's patented technologies. The company even offers a new gadget not seen before in portable headphones, an in-line balance adjuster. For those who are hard of hearing in one ear more than the other, this discrete cord simply shifts the sound to center it across your ears comfortably, without amplifying one side and damaging your good ear. AblePlanet seems to have the consumer's health in mind as their first priority.
Video by Nicholas DiMeo of F5 Live.
Podcast: Play in new window | Download
Subscribe: Apple Podcasts | RSS | More