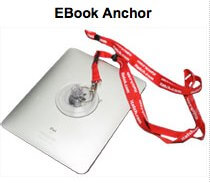 Scared that that expensive iDevice might take the plunge from your apartment patio to the street six stories below ? Press it and forget it – the largest suction cup on the market attached to a lanyard that you wear around your neck.
No joke – you'll see in the demo that it stands up to some strong abuse. Price class $30 for iPad, $16 for iPhone
Stick one on your ereader so it won't fall off your lap when you fall asleep. Put another on your smart phone so you never drop it again.
Get it now at itatch.com.
Save 25% on 4GH Hosting 1yr Subscriptions Save 25% Promo Code CES2.
Podcast: Play in new window | Download
Subscribe: Apple Podcasts | RSS | More