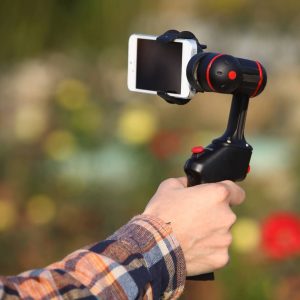 When Gazercam walked up to the booth, I was instantly mesmerized. Bettina Schnell of Gazercam joined us for the TPN CES Live stream. Gazercam is an electronic stabilizer for your consumer camera or smartphone. Gazercam also can work for GoPro and DSLR cameras.
Once you calibrate, just point and shoot. You can run, jump and more and the video will be as smooth as possible. Gazercam makes multiple gimbles for your camera.
The gimble also has a recharging battery and up/down option so you can keep your hand steady and still keep people in frame.
Find out more at Gazercam.com
[cessponsor]
Interview by Jeffrey Powers of Geekazine and Chris Montera of Health Tech Weekly
Podcast: Play in new window | Download
Subscribe: Apple Podcasts | RSS | More