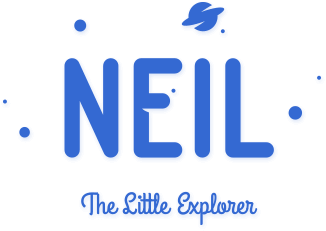 Little ones are spending more and more time in front of monitors these days. In an effort to not only get them out exploring but also learning about the universe in which they are a part, Another Circus is developing an interactive smart toy named Neil the Little Explorer.
Neil is for children between the ages of 3 to 8 and is designed to teach through play and direct interaction. He does this by playing music and sound wiki's that impart knowledge about the world. Neil will also suggest various activities like going for a walk to keep your kids engaged and away from screens for as long as possible. There are five buttons on Neil's chest to keep the kids engaged and the "like" button helps him grow with your child's interests. Parents are able to stay up to date on the topics that the kids are most excited about and they can even insert content of their own. And you don't need to worry about the kids outgrowing him too soon because Neil is able to grow with your child with specific content for ages 3-5 and upgraded content and more grown up voice for kids 6-8.
Neil comes with a little planet that acts as his docking station, charger and router. If the kids haven't played with him in a while, he will levitate and/or play music to get their attention. It's like having a little superhero toy of their very own.
Neil the Little Explorer is still in the prototype stage. The developers are currently securing funding and hope to bring him to the market in about a year.
Interview by Marissa Schiereck of The New Product Launchpad for the Tech Podcast Network.
Sponsored by:
Declare war on crappy earbuds and treat yourself to a better headphone experience with new Monster headphones.
Blast to the future with the Monster Blaster: the boombox reimagined.
Meet the Microsoft Surface family, the most productive devices on the planet.
Follow TPN on Twitter: Techpodcasts; Facebook: TPNTV; Google+: TPNTV
Podcast: Play in new window | Download
Subscribe: Apple Podcasts | RSS | More