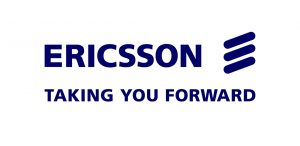 With the cloud becoming an ever-expanding, highly-vulnerable space, there comes a time where businesses need to start caring about their customers' data. That time is now, and many companies are working towards building better infrastructure to put customers' minds at ease. One of those companies is Ericsson, one of the world's largest mobile infrastructure groups.
Ericsson is taking the charge to make the cloud more safe and secure. By 2020, Ericsson estimates there will be 50 billion connected devices, and a majority of those devices will live in an industrialized cloud system. The problem is that the cloud isn't secure nor efficient enough to sustain those devices.
Because of this, Ericsson is working on a platform that is highly programmable, highly accessible, highly governable, and controllable, but above all else is secure. The hope is that this work will change the way businesses think about security and the cloud, and the easiest way to explain the concept is to say that we need to build a bigger wall around our data.
Ericsson is just starting with its mission to roll out a better way to authenticate, validate and confirm your data and its transmissions. The ability to forensically prove your data during a breach and after a breach becomes crucial to understanding the severity of the breach, and Ericsson has made a series of acquisitions and partnerships to start to make this possible. If the infrastructure contains governed policies and profiles, the end users can feel safer knowing their data is authentic.
Interview by Nicholas DiMeo of F5 Live: Refreshing Technology for the Tech Podcast Network.
Sponsored by:
From laptops and Lumia to Surface and Xbox, get it at the Microsoft Store.
Welcome to the Eureka! Factory, where great programs, projects, events and creative spaces and places happen!
Follow F5 Live: Refreshing Technology on Twitter: PLuGHiTzLive; Facebook: F5 Live; Google+: PLuGHiTz Live
Podcast: Play in new window | Download
Subscribe: Apple Podcasts | RSS | More