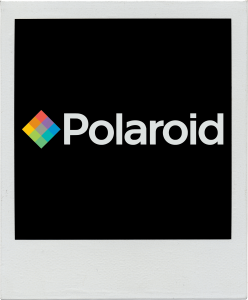 Polaroid is obviously a company known for their camera technology. As standalone cameras have become a smaller market, it was time for Polaroid to find new outlets for their cameras. As most people tend to use their phone as their primary camera, this was a natural place to explore.
The new Polaroid Android phones, shown off at CES 2015, might not revolutionize the industry, but they could certainly carve out a nice niche for themselves. Both handsets offer a 5.5″ screen and claim stock Android. Included on the handsets is a Polaroid photo app that simulates the experience of using a Polaroid Instant camera of days gone by.
The Selfie, which has an octa-core processor and a 13MP camera, has the ability to flip the camera around, allowing you to take a selfie or use Skype with the full power of the camera. The Flip, the lower-priced handset of the pair, is a quad-core phone with an 8MP camera that does not, as the name would suggest, offer the flip camera.
Both handsets will be available this Spring unlocked for $199 and $179 respectively from various retailers.
Interview by Scott Ertz of F5 Live: Refreshing Technology for the Tech Podcast Network.
Sponsored by:
From laptops and Lumia to Surface and Xbox, get it at the Microsoft Store.
Welcome to the Eureka! Factory, where great programs, projects, events and creative spaces and places happen!
Follow F5 Live: Refreshing Technology on Twitter: PLuGHiTzLive; Facebook: F5 Live; Google+: PLuGHiTz Live
Podcast: Play in new window | Download
Subscribe: Apple Podcasts | RSS | More