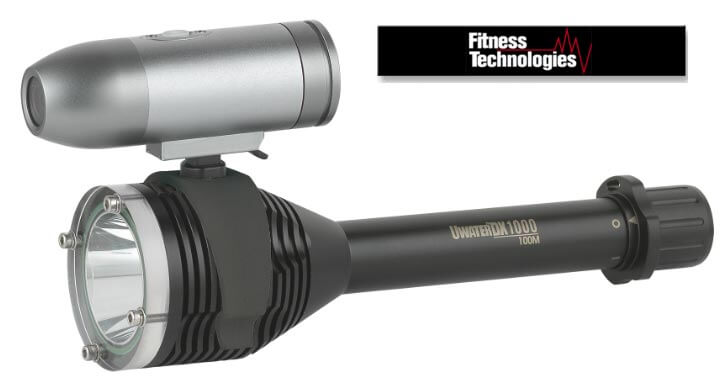 Fitness Technologies has been making waterproof MP3 players since 1996. This year, Fitness Technologies introduced a new line of waterproof video cameras designed for rugged outdoor use.
The first is a helmet-mountable cameras and lamps – up to 3,000 lumens. That is a bright light, no different than a headlight. The light has an interesting look, because they contain a heat-sink to keep the light's heat down.
Fitness Technologies have mini cameras that fit into a waterproof case.
FitnesstechUSA cameras retail for $200 to $250 and are available now.
You can see all three cameras in the video below, plus you can get a look at a pair of tiny waterproof MP3 player and a new line of diving flashlights.  You can find more about these and other products by visiting Fitness Tech USA.
Interview by Jeffrey Powers of Geekazine and Andy Smith of Geocaching World
[cessponsor]
Podcast: Play in new window | Download
Subscribe: Apple Podcasts | RSS | More