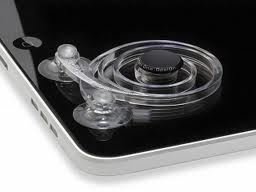 The ingenious joystick design from Ten One Design called "Fling" will take your gaming to a whole new level.
The "Fling" will improve your accuracy so much that people are already calling it cheating using it.  I tried it and was surprised how smooth and easy it was to use.
I never thought that something as small and inexpensive as this would be so much fun!
Get your 14 day Free Trial of Audible Gold to start Listening to great Books!
GoDaddy services saves you money! New Customers Save 25% Promo Code CES25.
Podcast: Play in new window | Download
Subscribe: Apple Podcasts | RSS | More