This week, the crew from F5 Live: Refreshing Technology are the guest bloggers. They cover the games and the geek culture side of CES! Stay tuned for the new Donald Trump Backer Level!
We're well into the TPN.tv crowdfund program and it's been great to see the outpouring of support from those who have already backed our team's coverage of International CES 2014!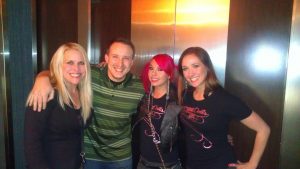 I'm Nicholas DiMeo from F5 Live: Refreshing Technology, one of the shows attending CES as part of th Tech Podcast Network. A big shout-out goes out to each and every one of you who have already backed our endeavor this year. For those who are curious and want to know more about what TPN is and what we do each year in Vegas, I hope this update will further clarify our efforts and explains how our coverage increases in popularity with each apssing year.
Co-hosted by my very good friend Scott Ertz, F5 Live is a one-hour weekly broadcast about gadget, Internet, gaming and media news that is relevant to you. We break down the sometimes confusing and fast-paced world of technology to make it easy for anyone to know why a press release or change in policy matters. However, when we hit the floor of CES with our cameras, we're looking for the most unique, clever and creative products and ideas and do our very best to showcase them to you.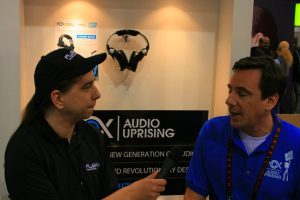 This year is no different as Eureka Park, the start-up section at CES, has expanded to over 200 entrepreneurs and startups and has taken over several halls in the Venetian hotel. Last year we had the most fun covering the up-and-coming products that we're now seeing launch this holiday season, so it's only more exciting to us that we'll have more to look at this time around.
My team and I are also really amped to cover the debut of the Gaming Showcase TechZone in the South Hall. With all of the best press outlets in the world all in one space, the Consumer Electronics Associations has now given gaming manufacturers a permanent place to show off the latest trends, new gaming accessories and ground-breaking peripherals. With over 10,000 square feet dedicated to gaming and with companies like AMD, Logitech, Intel, Nvidia, Sony and Orbotix all in attendence, anyone from the casual gamer to the hardcore enthusiast will not want to miss out on TPN's coverage this year. This is a new console launch year, which means consumers will need to decide whether to spend money on new hardware, keep what they have, or maybe look at their PC to simply upgrade that instead.
And this is why our CES coverage really is unmatched. A team of 20-plus with varied interests in the many different aspects that reside within the Consumer Electronics Show make up the perfect recipie for you, the consumer and viewer. All of it comes together to make sure you don't miss a single thing and you'll be able to make an informed decision to purchase or not by the people that are passionate about the group of products you're seeing.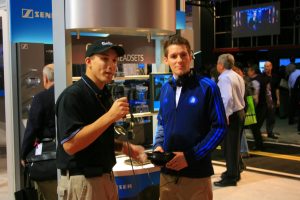 That being said, we need your support. With your hard-earned dollars, you'll become not only a financial backer in our efforts, but an integral part of our team. You'll help us do what we absolutely love to do, which is covering cool tech products and to tell the world about them. If you're still unsure about funding our team, I would encourage you to check out all of the updates from our other TPN team members.
You can also help by sharing this campaign with anyone who you might think would want to see the great coverage at TPN.tv. By using Facebook, Twitter, LinkedIN or even Google+, or by using the hashtags #crowdfund and #CESTPN, you'll be helping us simply by spreading the word. If you're already a backer, then I sincerely thank you for your support and I hope you enjoyed my insight into what I'm looking forward to this year at CES 2014. Stay tuned, because there's more updates from us leading all the way to flying into Vegas.
Our founder of TPN, Todd Cochrane, resides in Hawaii and has always called our listeners and viewers our "Ohana," Hawaiian for "family." With this campaign, I look forward to welcoming each and every one of you into our Ohana, and together, TPN can continue our CES coverage for our family to enjoy.
If you prefer a video rendition of this post, albeit condensed, check this out.
Lastly, here's one of my favorite interviews my team has done and is an excellent demonstration of the work we do here at TPN. You'll see that down below the backer level update. I again thank you for your support and for reading my update.
We heard that Donald Trump's team is reviewing all FundAnything projects and helping with some of them. Therefore, we added a special Trump backer level:
Right now we have plans to stay downtown to save a few $$. However, we would be more than happy to not only stay at Trump Towers, but also do some video at the Hotel/Casino. Interviews with staff and possibly yourself during CES.
You will also get hourly ads for Trump Towers (or another property of yours) during the live stream all week. Your ads will also be on post-produced content.
You will get 20 TPN @ CES T-shirts and personal podcast time with Jeffrey Powers and Todd Cochrane.
If you want to inquire about getting a special backer level made, Contact Todd.
Thanks to everyone that has backed our project so far!
Podcast: Play in new window | Download
Subscribe: Apple Podcasts | RSS | More