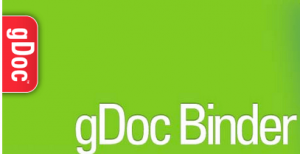 One of the hidden costs of any conversion is training large numbers of non-IT workers on a new system. Microsoft Partner Global Graphics has created the software equivalent of a three ring binder. Learning curve ? Approximately zero. The software application, designed from the ground up for the enterprise marketplace and Windows8 tablets allows you to gather up and collate documents from anywhere in any format – PPT, DOC, XLS,PDF, and then assign to pages and tabs within a smart equivalent of a three ring binder. You can share and archive binders and content selectively and confidentially and collaborate with friends and colleagues anywhere on the globe. Personal applications are also possible.
The content display is instantly familiar regardless of computer skills of the employee. And by using existing business documents, there is no re-scanning or conversion required to bring in existing documentation and reference materials.
Pages can be set to automatically update, and it is possible to add annotations, edit pages and documents, and electronically search by phrase, word or tab.TPN Interview by Andy McCaskey, SDRNews and Daniel J. Lewis, The Audacity To Podcast.
[cessponsor]
Podcast: Play in new window | Download
Subscribe: Apple Podcasts | RSS | More