Fitness Trackers in the past have followed just steps or just heart rate or some other parameter. The gang at Polar Electro have come up with a solution that actively monitors multiple parameters for overall fitness and wellness.
Podcast: Play in new window | Download
Subscribe: Apple Podcasts | RSS | More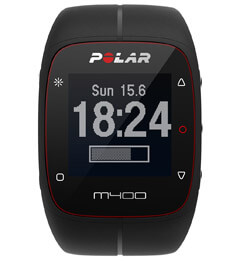 The CES Unveiled event is jam packed full of companies exhibiting new technologies. Health Tech Weekly host Jamie Davis, the Podmedic attended to find the latest and greatest in health technology. He found the folks from Polar Electro and their Polar Electro A-300 sports watch and activity tracker.
Jamie chatted with Chris Zoller, senior product manager from Polar Electro, about the new A-300 that tracks fitness and activity with steps, running and similar things. It also tracks sleep, heart rate, and other wellness parameters to integrate both activity and wellness tracking into the same device. This has been one of the things that most fitness and wellness devices have not been able to do effectively.
Make sure you follow my picks and coverage over at HTWeekly.com and the Tech Podcasts Network live CES 2015 coverage over at TPN.tv during the show where our entire CES team will be bringing you the best, the most innovative, and newest tech gadgets to you from the conference! And don't forget to check out my shows for at NursingShow.com, MedicCast.tv, and the brand new Health Tech weekly show at HTWeekly.com.