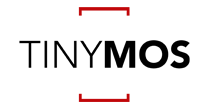 The nighttime sky… so beautiful and awe inspiring. If only there were a simple way to capture the beauty of the universe to keep forever and share with friends without lugging around huge, expensive equipment. Well, now there is with the Tiny1 camera by TinyMOS.
Tiny1 is the world's smallest, smartest, social astronomy camera. It's the smallest camera that is specifically designed to capture the night sky. It will actually fit into your pocket and sports a touchscreen back, high speed Wi-Fi and augmented reality star maps to help effortlessly guide you to the stars and constellations.
It is compatible with all lenses and even telescopes. You can connect seamlessly with your smartphone and posting online could not be easier as it allows direct sharing to your favorite social media. There's even a companion app that will update you on the latest celestial events and local star parties.
Don't let its small size fool you, though. Specs include 2.5K Ultra HD resolution, GPS/GLONASS, 3 Axis Gyro/Accelerometer, Qualcomm Snapdragon Quad Core 1.8GHz processor, and much more.
Currently the only way to get the Tiny1 is to pre-order at Indiegogo. The Indiegogo campaign goes live on June 6th 2016. Sign-up on their mailing list for the latest updates. The launch price will be below $500 USD, though the exact price will be revealed during the Indiegogo launch.
Interview by Allante Sparks of PLuGHiTz Live Special Events for the Tech Podcast Network.
Sponsored by:
Declare war on crappy earbuds and treat yourself to a better headphone experience with new Monster headphones.
Blast to the future with the Monster Blaster: the boombox reimagined.
Meet the Microsoft Surface family, the most productive devices on the planet.
Follow TPN on Twitter: Techpodcasts; Facebook: TPNTV; Google+: TPNTV
Podcast: Play in new window | Download
Subscribe: Apple Podcasts | RSS | More