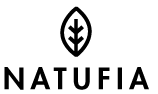 It seems that a lot of people are going organic these days. With everyone becoming so health-conscious it seems the market for these products is literally bursting at the seams. It is a costly endeavor and can be fairly prohibitive for many. Enter Natufia, the self-contained hydroponic growing system meant for home use. It uses ultra-violet light and comes with starter seeds.
The clear box is designed to hold a watering and fertilization system. It is fairly small and can produce up to 2 salads a day. It hooks up to your water like your dishwasher, which allows for "water in, water out." The tray at the bottom of the unit holds your starter seedlings and the also balances the pH of your water.
At present, the delivery is running at about 4 months with a pricetag of $13,500, with a down payment of
$1,500.
Interview by Scott Ertz of F5 Live: Refreshing Technology for the Tech Podcast Network.
Sponsored by:
Declare war on crappy earbuds and treat yourself to a better headphone experience with new Monster headphones.
Blast to the future with the Monster Blaster: the boombox reimagined.
Meet the Microsoft Surface family, the most productive devices on the planet.
Follow TPN on Twitter: Techpodcasts; Facebook: TPNTV; Google+: TPNTV
Podcast: Play in new window | Download
Subscribe: Apple Podcasts | RSS | More