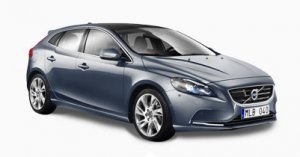 Valeo Vice President and Innovation Manager Guillaume Devauchelle stopped by the Tech Podcast Network booth to talk with TPN host Jamie Davis, the Podmedic. Valeo is innovating the driverless car at International CES 2015 with their advanced technologies in the man-machine interface.
At CES they are demonstrating the three pillars of intuitive driving: the autonomous car, saving drivers time to do other tasks, and the man-machine interface. Sure initially the driverless car concept might be frightening but Valeo believes that eventually you will forget that there is that man-machine interface and the car will safely transport you to your destination seamlessly.
Guillaume reiterates what other proponents of driverless car systems have said, "automated, driverless cars are far safer on the roads than human driven cars. They don't become distracted by peripheral events in or outside of the car and their attention is solely on the task of driving the road ahead and avoiding potential hazards.
Find out more about Valeo's innovative tools and products at Valeo.com.
Make sure you follow Jamie's picks and coverage over at HTWeekly.com and the Tech Podcasts Network live CES 2015 coverage over at TPN.tv during the show where our entire CES team will be bringing you the best, the most innovative, and newest tech gadgets to you from the conference! And don't forget to check out his shows for at NursingShow.com, MedicCast.tv, and the brand new Health Tech weekly show at HTWeekly.com.
Podcast: Play in new window | Download
Subscribe: Apple Podcasts | RSS | More