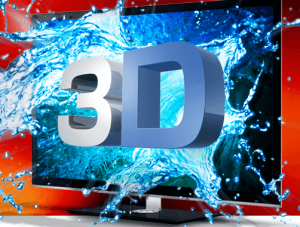 Toshiba was demonstrating lots of 3D TVs in their booth at CES. 3D was the big buzz word at last year's CES show and I wasn't impressed.
This year all the major companies were showing 3D TVs and the technology (and price points) have improved. There are a number of issues surrounding 3D: cost, lack of content, multiple 3D technologies, and having to wear the stupid 3D glasses.
Well, Toshiba was showing off a "glasses free" 3D TV. The demo was interesting but you could tell it's was a first generation product. You needed to be right in front of the display to see the 3D effects and it still wasn't as good as viewing with glasses.
I don't believe "glasses free" 3D TV (or 3D TV in general) is here for everyone, but there's always next year.
Interview by Tom Newman: Fogview Podcast
Get your 14 day Free Trial of Audible Gold to start Listening to great Books!
GoDaddy services saves you money! New Customers Save 25% Promo Code CES25.
Podcast: Play in new window | Download
Subscribe: Apple Podcasts | RSS | More